Customised Packages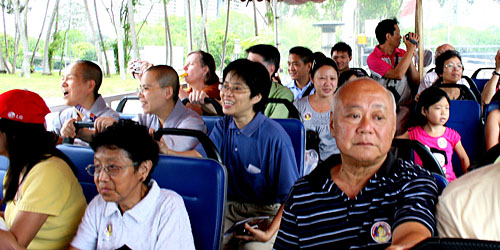 Want a special program for your club members? Let us propose an itinerary for you! Regardless of whether you want a museum tour incorporated or an outdoor picnic planned as part of the event, Singapore is our playground and we can help you put together something absolutely special!
Your customised package will include one of our signature tours - the amphibious DUCKtour, HiPPO topless bus and/or Rhino Coach as part of the itinerary and we will further complete your tour with our experienced and wacky guide(s), who will dish out interesting stories and provide some fun and cheer along the way.
Call us now at 633-868-77 for more information!